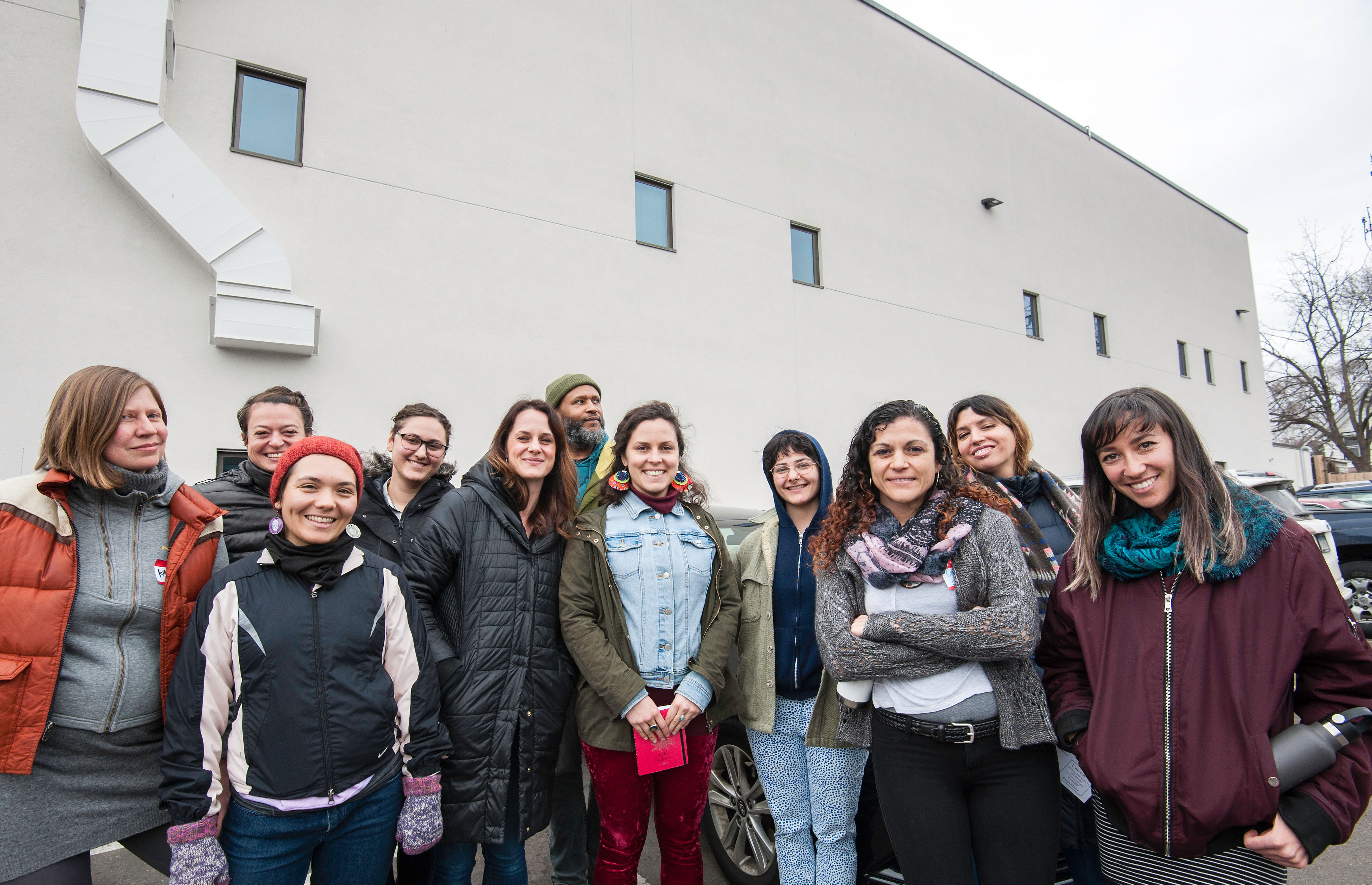 Collective visions of place keeping and leadership building.
Power of Vision Mural Project (POV) began in 2004 as part of Hope Community's community building and place keeping initiatives.  Since then, we have painted over 25 collaborative Murals in South Minneapolis, all centered on leadership development, skill-creation, and amplifying the stories and voices of participant artists by reflecting them in our physical environment.  In 2014, POV expanded our scope and possibilities by becoming a partnership project with Minneapolis Institute of Art.
The Project:
Power of Vision is partnering with Project for Pride in Living (PPL) in the spring and summer of 2019 to create a large mural on Franklin Ave.  We are working with a cohort of artist-organizers to conduct community engagement and listening, collectively design a mural that reflects this engagement, and paint a 3,600 square foot mural at Franklin Ave and 11th Ave. in Phillips, Minneapolis.
Why:
This project is an opportunity to utilize our platform as artists and organizers to highlight the history, voices, and priorities of Phillips communities on a large scale.  We hope to deepen relationships, illuminate stories, and invite engagement and collective ownership.