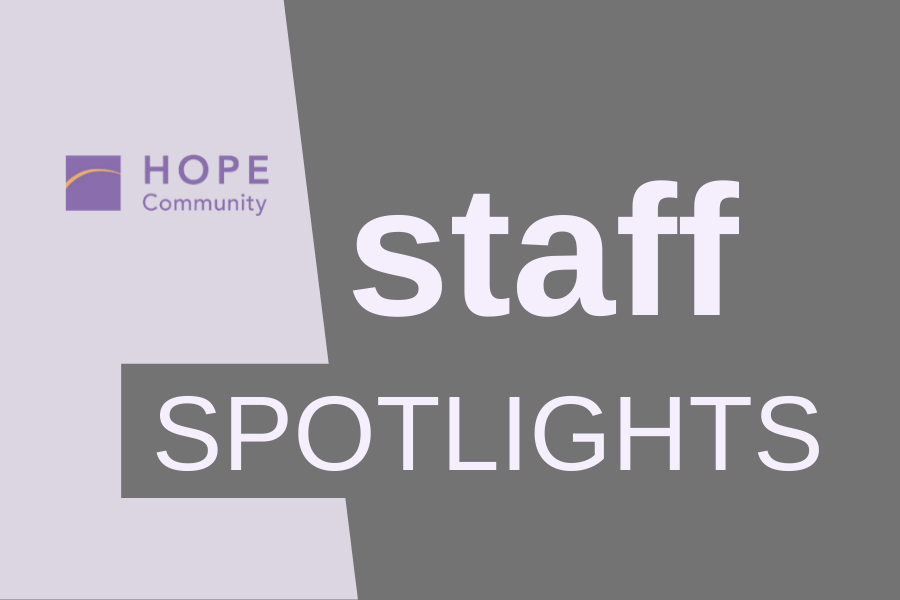 Since mid-March, Hope's staff has been working from home. We are adjusting our work and overcoming the challenges presented, and though our work today looks much different than it has during our previous 42 years, we are still fulfilling our mission each day. We are highlighting our staff members so you can hear from us how we fulfill our mission in today's world! You'll hear what our work looks like, what challenges we're overcoming, what updates we have, and our plans moving forward. Thank you for joining us!
Spotlight #6: Youth & Family Engagement
This week, we're putting a spotlight on our Youth and Family Engagement team, with DHop, the Director of Youth and Family Engagement, and J.T., our Best Buy Teen Technology Center Coordinator. DHop and J.T. give updates on what all of the youth programs have looked like this year so far. They explain pivots made in working with youth through virtual programs, vitrual engagement with the summer internships, connecting with youth through the uprising including the youth-let sit-in, and many more details about their work.