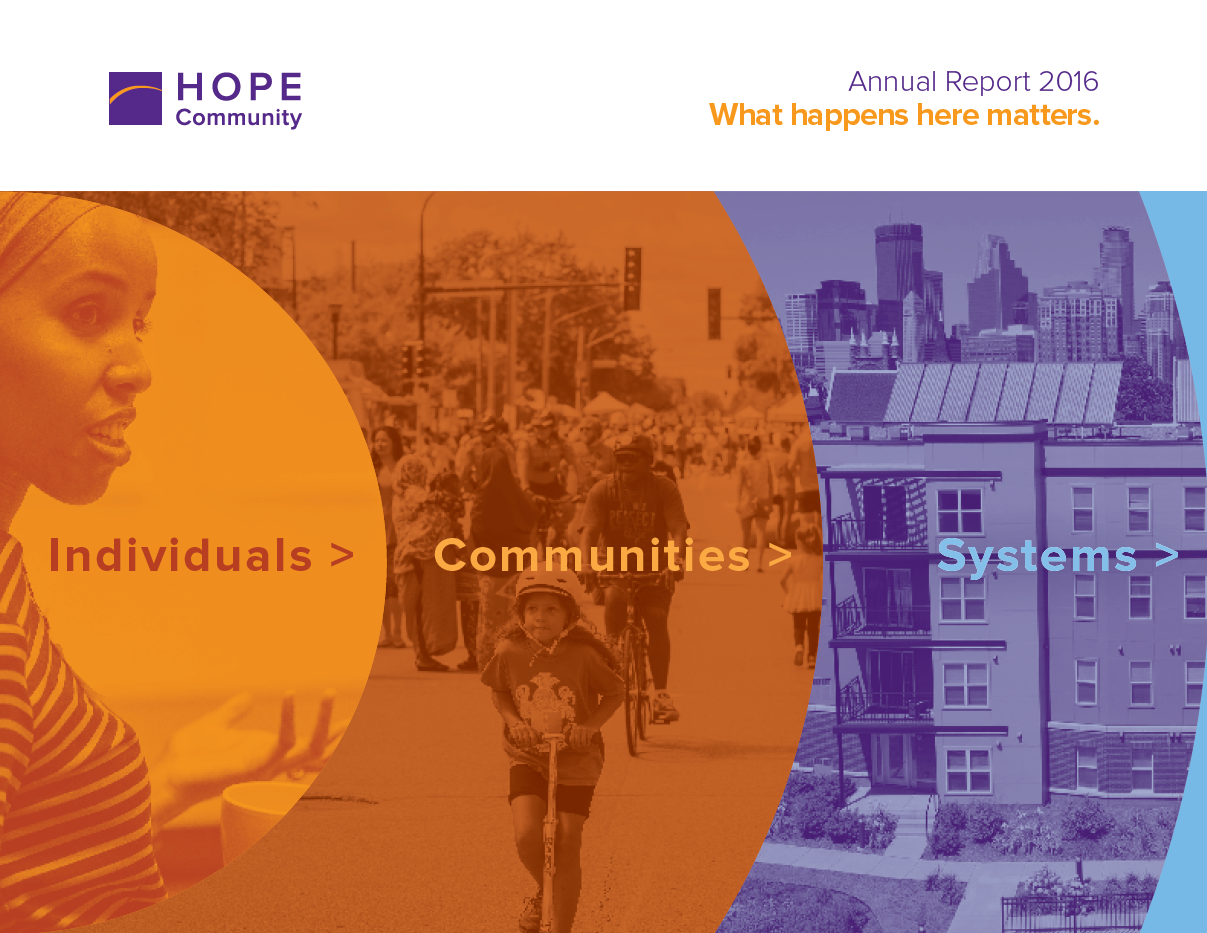 Our 2016 Annual Report lifts up what we have done and what we have learned about our work over time: it's not what we do that makes us successful, it's how we do it.
Thank you to our community of supporters. Together, we are building a stronger city.
Click here to read or print our 2016 Annual Report
Eager to share Hope with your friends? Watch our video and share it with those you care about. Donate or become a monthly sustainer today!
Thank you,
Shannon Smith Jones