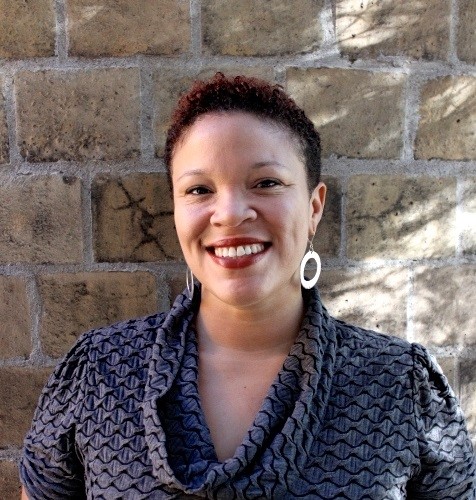 Welcoming Hope Community's Next Executive Director, Shannon Jones
Hope Community is pleased to announce that Shannon Jones will join our organization as the Executive Director. Shannon succeeds Mary Keefe, who joined Hope in 1994 as the Associate Director and has served as Executive Director since 2006.
Mary announced her intention to retire last fall, and we wish her well as she moves on to her next adventure. Mary's last day at Hope will be March 24th. Shannon begins at Hope on March 27, and you will have multiple opportunities to get to know her, including at a special event in May, at which time we'll also be officially sharing our appreciation with Mary Keefe for her incredible work with Hope over more than 20 years.
Shannon joins Hope after having served as the Director of Community Engagement at Urban Homeworks, a dynamic, resourceful community development organization with headquarters in north Minneapolis. Like Hope Community, Urban Homeworks combines an emphasis on quality affordable housing with a strategic focus on engaging and building an equitable community.
We are so thrilled to welcome Shannon to our community. In some ways, Shannon has spent her entire career preparing for this new role. Though she is a lifelong resident of north Minneapolis, she first got to know Hope as one of the first residents at the Children's Village Center at Franklin and Portland Avenues when it opened in 2004. She has worked with many Hope Community partners in her career, and in 2015 participated in SPEAC (Sustainable Progress through Engaging Active Citizens), Hope's intensive year-long community organizing training that is now into its 10th cohort.
Shannon earned her BA in Family Social Services at University of Minnesota, and has completed graduate-level coursework in Leadership and Management at Concordia University in St. Paul. In addition to five years at Urban Homeworks, she brings to Hope an extensive background in civic leadership and professional development. She has previously worked at Hennepin County in Human Services, and at Sabathani Community Center as a case and project manager. Shannon has two sons – Hassan, 17, who attends Henry High School, and Khalil, 16, who attends Downtown Fair School.
Hope's board decided to hire Shannon following an extensive search process headed by a committee of board members and Hope staff. While they met many qualified candidates, the committee was unified in their recommendation to hire Shannon as the next leader for this dynamic 40 year old organization. Shannon brings Hope the focus on innovative, collaborative leadership and community engagement expertise that will continue and enhance the strong work of Hope as we move into the future.
Sincerely,
Heidi Barajas
Steve Shapiro
Hope Board of Directors