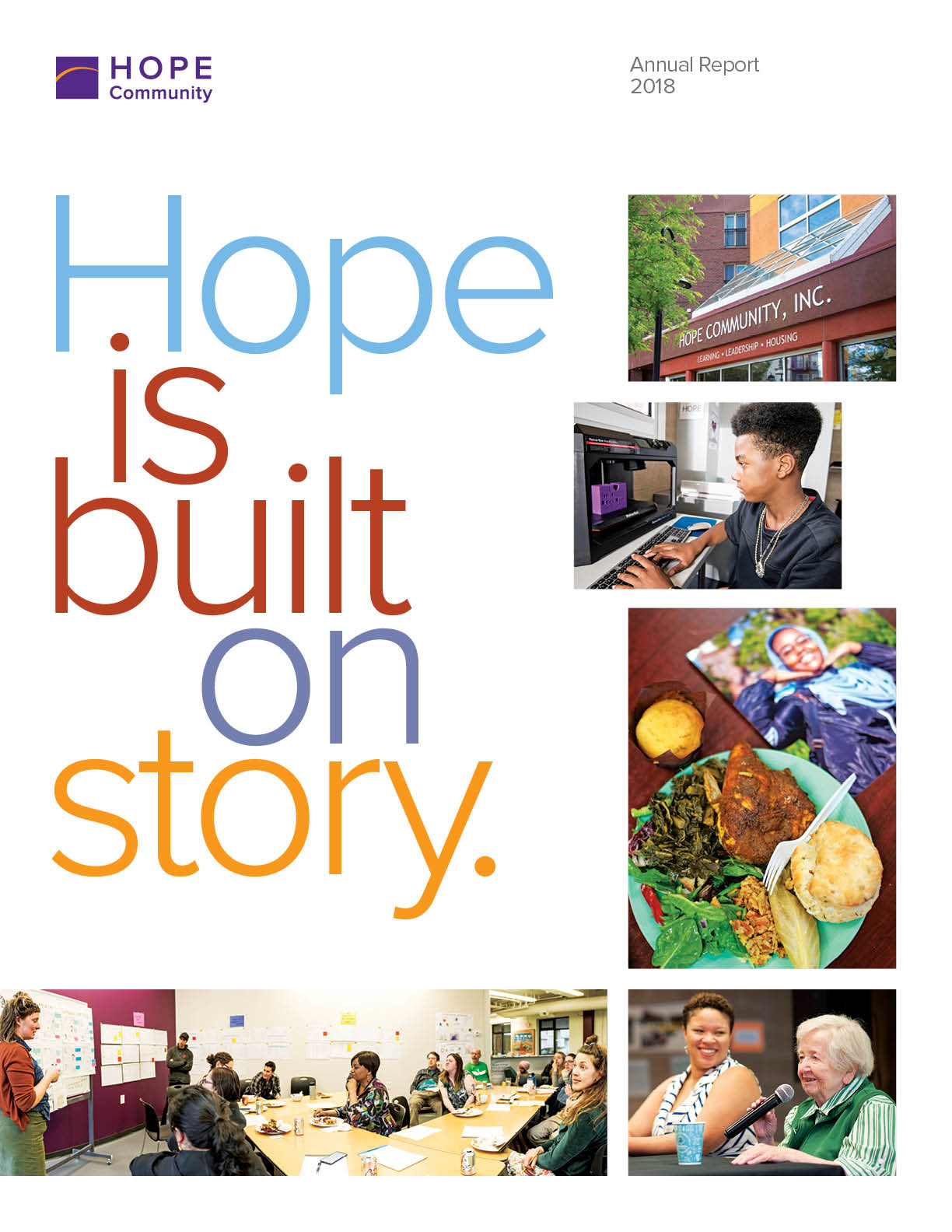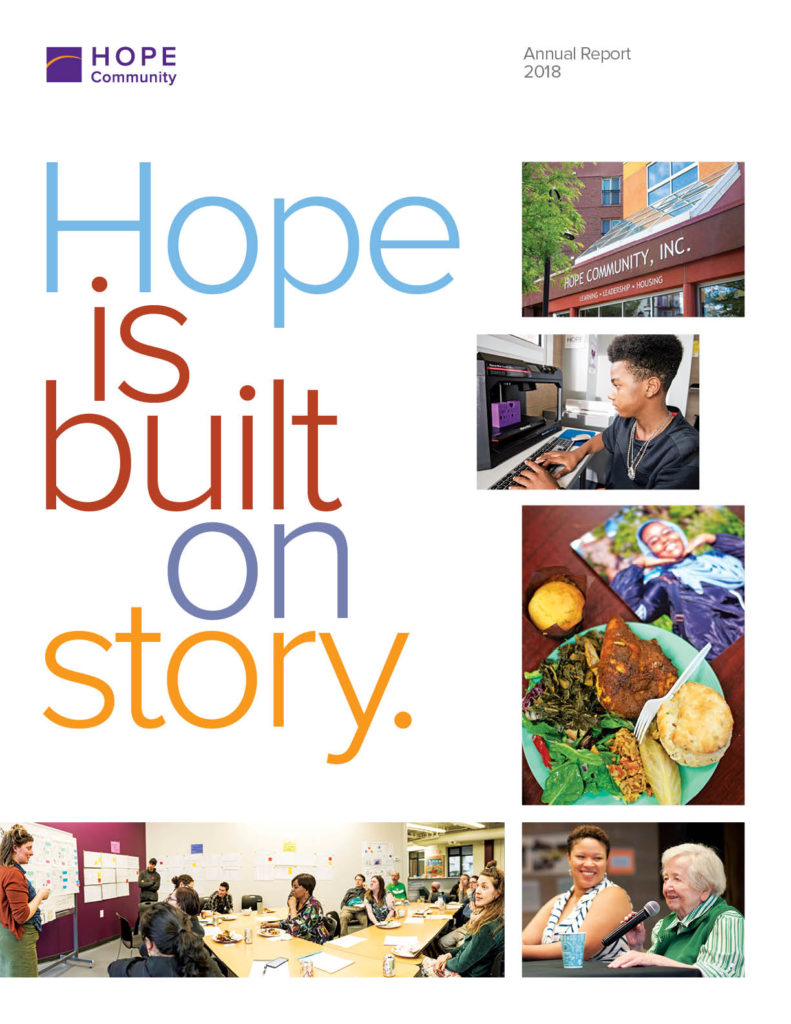 Our 2018 Annual Report celebrates the stories we know, collect, and have yet to discover.

It celebrates over a decade of building

power, investing in leaders, placekeeping & making.
Thank you to our community of supporters. Together, we continue to building a stronger community, city & future. Know that you are a part of this story too-the time, energy, and dollars you have invested here are a part of what makes this place and our work thrive. You have a role in this story.
Eager to share Hope with your friends and family? Watch our video and share it with those you care about. Donate or become a monthly Sustainer today!