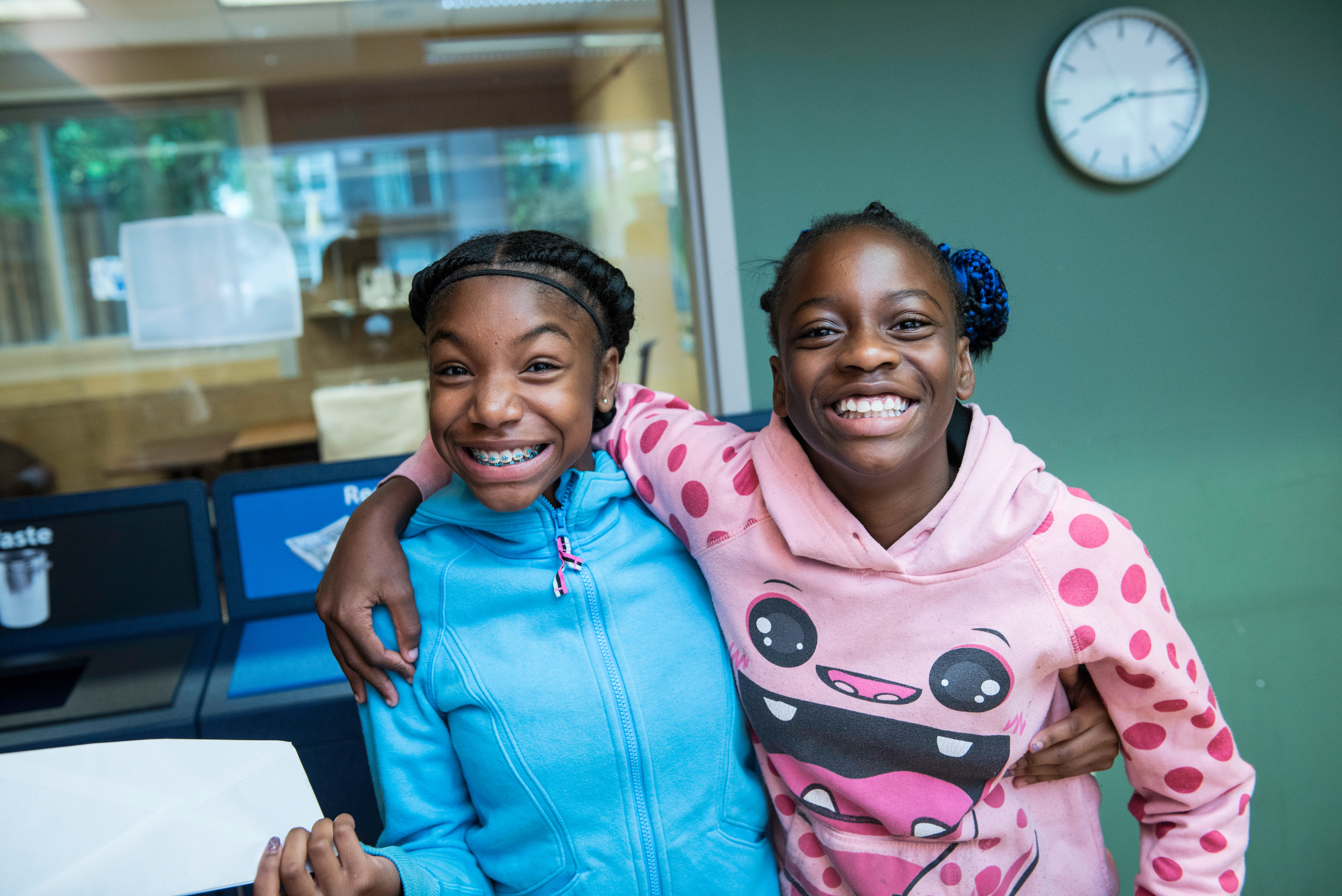 Come work at Hope Community as our Youth Program Specialist!
Hope Community (Hope) is an innovative Community Development organization with a 41-year history in the Phillips Community of south Minneapolis. Our mission is to create connections that strengthen the power of community members and communities. Our work is grounded in principles of respect, connection, listening, learning, and co-creation.
We're hiring a Youth Program Specialist. This position will focus on developing and leading the following programs:
Girls' Empowerment Movement (GEMs)
College to Career Readiness Program for Girls (C2C)
Girls Empowerment Action Team (GEAT)
A successful candidate will work directly with youth and families to ensure programs fall within the applicable scope.
We are looking for an applicant with the following skills and dispositions:
self-motivated
experience in working with a diverse youth and family population.
creative and dedicated individual who will fit with our collaborative culture
If you enjoy working with other professionals who believe in youth and developing innovative youth and family engagement opportunities', we encourage you to apply.
OVERVIEW OF POSITION
This position will be involved with the following:
Developing and supporting the vision and programming of GEMS Cohorts
Providing support for youth and family engagement programs
Provide digital/technology instruction for cohorts and Teen Tech Center youth
Recruitment of teen girls with an emphasis on African American and African Girls
Programming for the teens will take place bi-weekly (exact start date and time is TBD)
Identify potential grants to support the work and work with hope staff to submit grant proposals
Utilize action research model to co-design a plan of action
Lead a cohort of youth develop their technology skills utilizing the C2C pathways model
Commit to participation in the C2C Pathways professional development work group
Attend mandatory C2C coordinator training in Boston August 20-24 or December 3-7, 2018 (expenses paid)
QUALIFICATIONS
Required Skills/Abilities
Ability to take initiative and work independently as well as to work as a member of a collaborative team – possess an entrepreneurial spirit
1-2 years' experience in teaching digital technology skills
1-2 years' experience utilizing culturally relevant approaches to youth and community engagement work for African American communities in particular
Experience developing curriculum and assisting youth with developing a plan of action
Experience managing programs and budgets
Strong written and oral communication skills
Entry level research and data analysis skills
Ability to plan and manage time, information, and multiple priorities
Associates Degree or Higher in youth development or related field
POSITION HOURS, SCHEDULE, AND COMPENSATION
Position is part time, 30 hours/week with potential for full time. Regular weekly schedule to be negotiated with Supervisor; occasional evenings and/or weekend days may be required
Salary dependent upon qualifications (Hope offers competitive wages in connection with experience)
Benefits package depending on part time or full-time status includes Medical and Dental coverage, FSA, Life and Long-term Disability insurance, and paid time off.
Hope Community is an Equal Opportunity Employer
To apply:
Send a cover letter, resume/cv and list of 3 references to:
Andrew Hopkins, Director of Youth and Family Engagement  dhop@hope-community.org and
Dr. Brittany Lewis, Director of GEMs Brittany.m.lewis@gmail.com