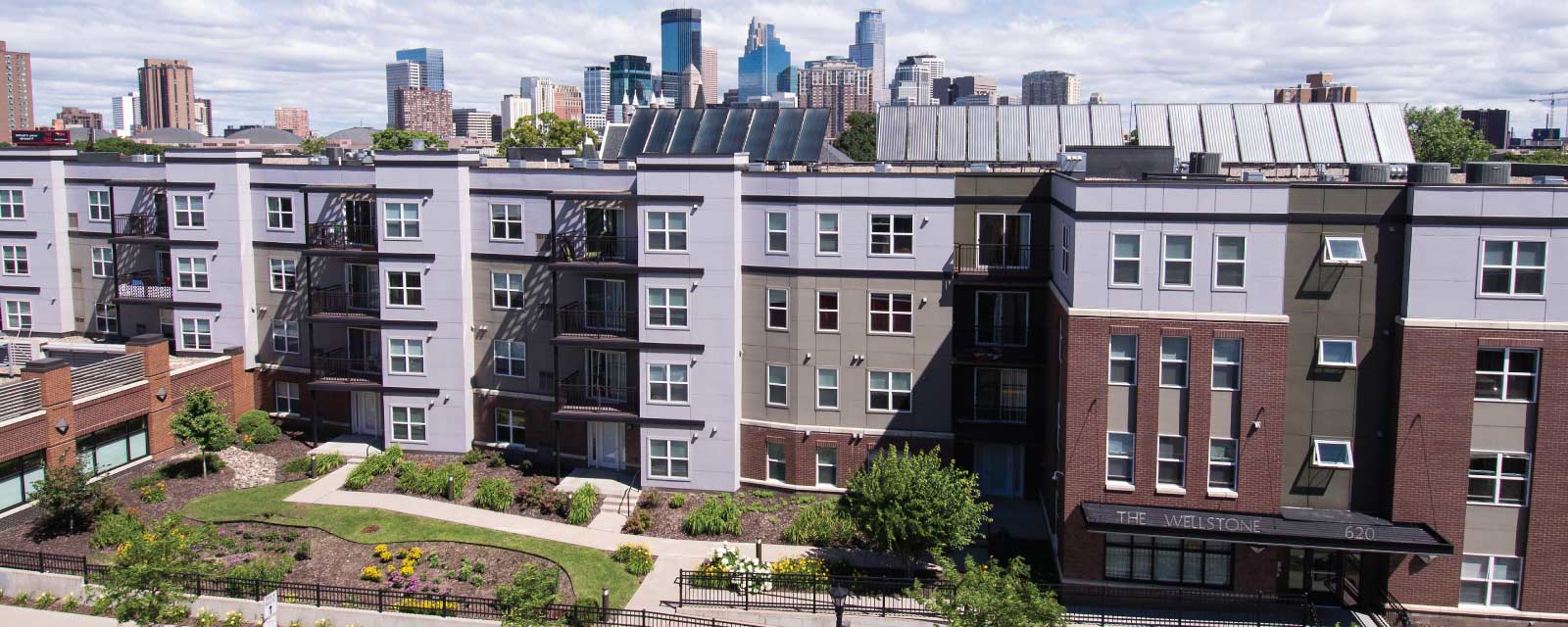 Position Available – Community Development Associate
Hope Community (Hope) is an innovative Community Development organization with a 41-year history in the Phillips Community of south Minneapolis. Our mission is to create connections that strengthen the power of community members and communities. We cultivate leaders, build community capacity, care for the housing and community spaces we develop, and pursue equity and diversity in all we do. Our work is grounded in principles of respect, connection, listening, learning, and co-creation.  In addition to extensive Community Engagement work, Hope has over more than 25 years brought to life a real estate vision that has transformed the intersection of Franklin and Portland Avenues.  Hope, both independently and through partnerships with other non-profits such as Aeon and the City of Lakes Community Land Trust, has developed close to 300 units of housing, 70% of which is affordable to low- and moderate-income households, along with 10,000 square feet of neighborhood commercial space, 15,000 square feet of community programming space, and 7,500 square feet of community agriculture space.  Hope is both a developer and long-term property owner whose approach to community revitalization is to create an alternative to gentrification.
OVERVIEW OF POSITION
The Community Development Associate is a full-time position and will report to and work closely with Hope's Associate Director. The Community Development Associate will be involved with Hope's asset management and real estate development work, as well as related fundraising and communications efforts. Hope's current portfolio includes 263 rental units across 7 projects, along with 2 commercial spaces, and a host of funder/compliance/reporting relationships.  Sound financial asset management is key to Hope's real estate portfolio; however, Hope's vision of asset management is much broader than simply financial oversight.  Understanding Hope's larger mission, work, and approach to community building are essential to how Hope cares for our properties.  Hope's real estate development efforts focus on developing community ownership strategies as an alternative to gentrification and displacement in low- and moderate-income South Minneapolis (primarily Phillips and Powderhorn communities).
Primary responsibilities include, but are not limited to:
Asset Management

Update/monitor asset management plans for each property in Hope's portfolio
Financial analysis and reporting on monthly, quarterly and annual basis
Compliance reporting to funding partners
Assist with oversight of property management performance
Oversee Real Estate tax accuracy and proper insurance coverage for portfolio
Work with Hope's commercial tenants to manage commercial spaces in portfolio
Engagement with neighborhood and business associations in Phillips
Participate as part of team working on improvements to local transportation infrastructure, including Franklin Avenue
Oversight and maintenance of Hope's community spaces
Work with Community Engagement team members to maintain community garden spaces within Hope's portfolio

Real Estate Development

Quantitative and qualitative data collection/analysis related to Hope's development pipeline
Project management for real estate development projects, including portfolio rehabilitation projects and new developments including small multi-family ownership strategy
Work with supervisor to build/maintain development partnerships key to small multi-family ownership strategy

Fundraising and Communications

Involvement with grant writing and other fundraising efforts related to Hope's real estate initiatives
Involvement with communications pieces relevant to Hope's real estate work or community spaces
QUALIFICATIONS
Required Skills/Abilities
Strong interpersonal skills
Strong creative thinking, reflection, and problem-solving skills
Ability to plan and manage time, information, and multiple priorities; to follow through on commitments and meet deadlines
Ability to take initiative and work independently as well as to work as a member of a collaborative team
Ability to ask for help, take direction and receive constructive feedback
Strong written communication skills
Strong data analysis abilities/experience
Understanding of key property financial documents – audits, operating budgets, pro formas, etc.
Proficient in computer skills including Microsoft Office (Excel, Word, Outlook)
Understanding of fundraising and communications processes
POSITION HOURS, SCHEDULE, AND COMPENSATION
Position is full-time, 40 hours/week
Regular schedule to be negotiated with supervisor; occasional eve. and/or weekends may be required
Salary dependent upon qualifications (Hope offers competitive wages in connection with experience)
Benefits package includes Medical and Dental coverage, FSA, Life and Long-term Disability insurance, cell phone reimbursement, and paid time off.
APPLICATIONS DUE: December 4, 2018
Hope Community is an Equal Opportunity Employer
To apply:
Send letter of interest, resume (or other documentation of experience), and list of 3 references to:
Will Delaney, Associate Director, wdelaney@hope-community.org