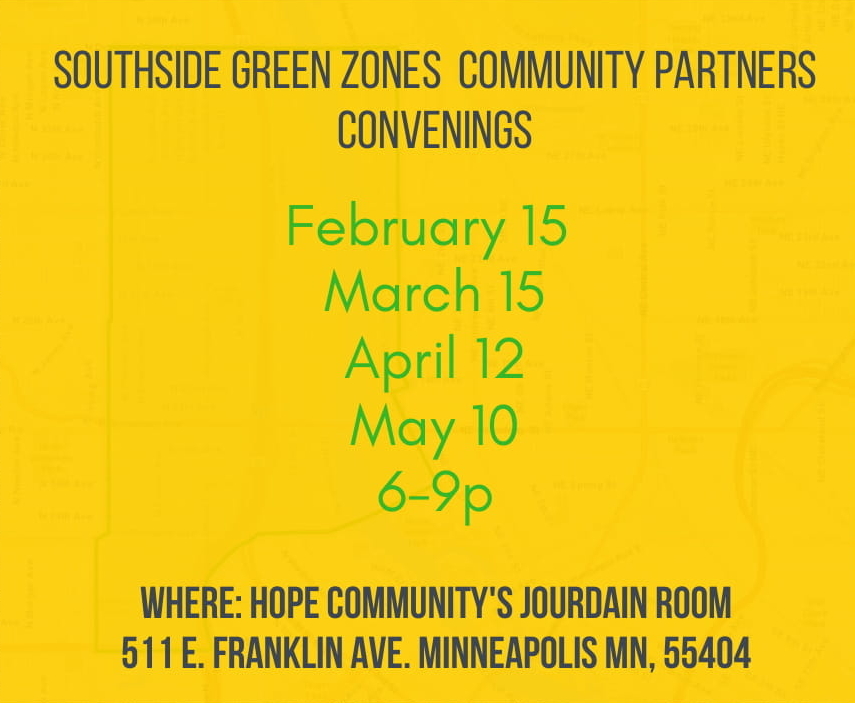 All convenings 6-9pm, at Hope Community's Jourdain Community Room, 511 E Franklin Ave, Minneapolis MN 55404
RSVP:
March 15th April 12th May 10th
The Food, Land, and Community team is comprised of staff from the Land Stewardship Project and Hope Community. We are working hard to hold space, connect with folks, and spread the word about Green Zones.
Partner convenings will offer updates on the Southside Green Zone Initiative process, resources to support folks in their own engagement, and a space for leaders in our neighborhood to strategize how we will carry this work forward together.
Come join this network of residents, community organizations, and others invested in Phillips, Cedar-Riverside, and the well-being of their people.
Click Here for more from the City of Minneapolis on Green Zones
Dinner will be served!
Available upon request: Childcare, Spanish and Somali interpretation—call 612-806-9845 to make arrangements.